ABOUT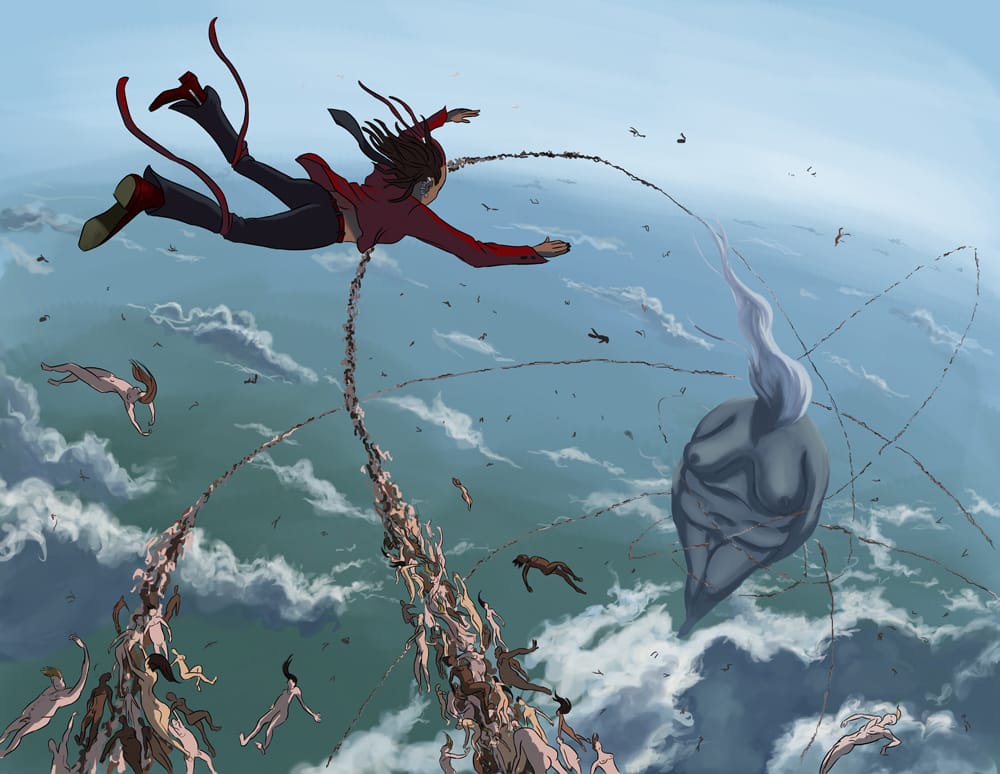 'Everything you think you know about the world is at worst a lie and at best simply a pale facet of a truth so terrifying and overwhelming that madness is preferable.'
Diskordia is a surreal fantasy webcomic that explores themes such as the nature of reality, consciousness and self-determination. It does so with equal doses of hilarity, whimsy and mind numbing horror. The main story follows Jackal Black, a cynical and sarcastic young man as he is yanked from his dull life into the bizarre dreamtime; a transit hub between dimensions. He will travel through these strange and varied realms encountering curiously odd creatures and terrifying foes while discovering the true horrific and baffling nature of the world he thought he knew.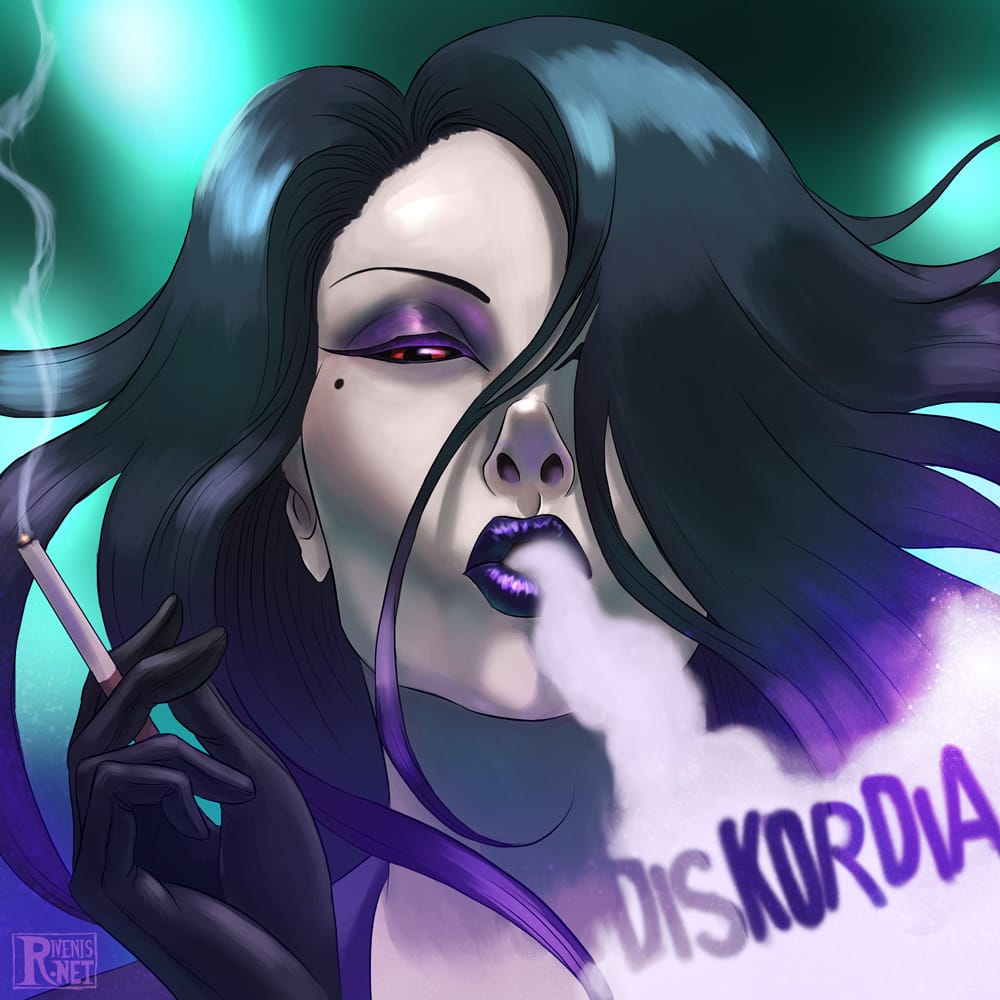 Diskordia Is a critically acclaimed fantasy comic series created and published independently by Rivenis since 2011 and is one of the all time best-selling independent titles on Comixology. The series has evolved into a sprawling epic with a gigantic, colourful cast of characters and a multi-layered genre crossing plot and setting. Going forward Rivenis intends to craft a world and narrative as ambitious in scope and richness as the imaginings of H.P Lovecraft, J.R.R Tolkien and Terry Pratchett to name a few.
Diskordia is intended for mature audiences only.
'Diskordia is a beautifully twisted work of art and one that needs to be experienced by anyone who is a fan of HP Lovecraft and Lewis Carol.' -The Pulp Media.
'
By turns fantastical, charming, chilling and horrific, DISKORDIA is a multi-layered work that weaves together a host of different plotlines and a variety of genres.' 
Laptop Zombie
.
'
Take equal parts of surrealism, dark fantasy, sex, and crazy shenanigans and you will only grasp the edge of what Diskordia brings to the world of comics.' 
Geeks of Doom
.
Characters
Diskordia is host to all manner of strange, bizarre and wondrous creatures. Here are just a few of them.
CONTACT
I can be contacted at rivenis@diskordiacomic.com. Alternatively you can use the contact form below